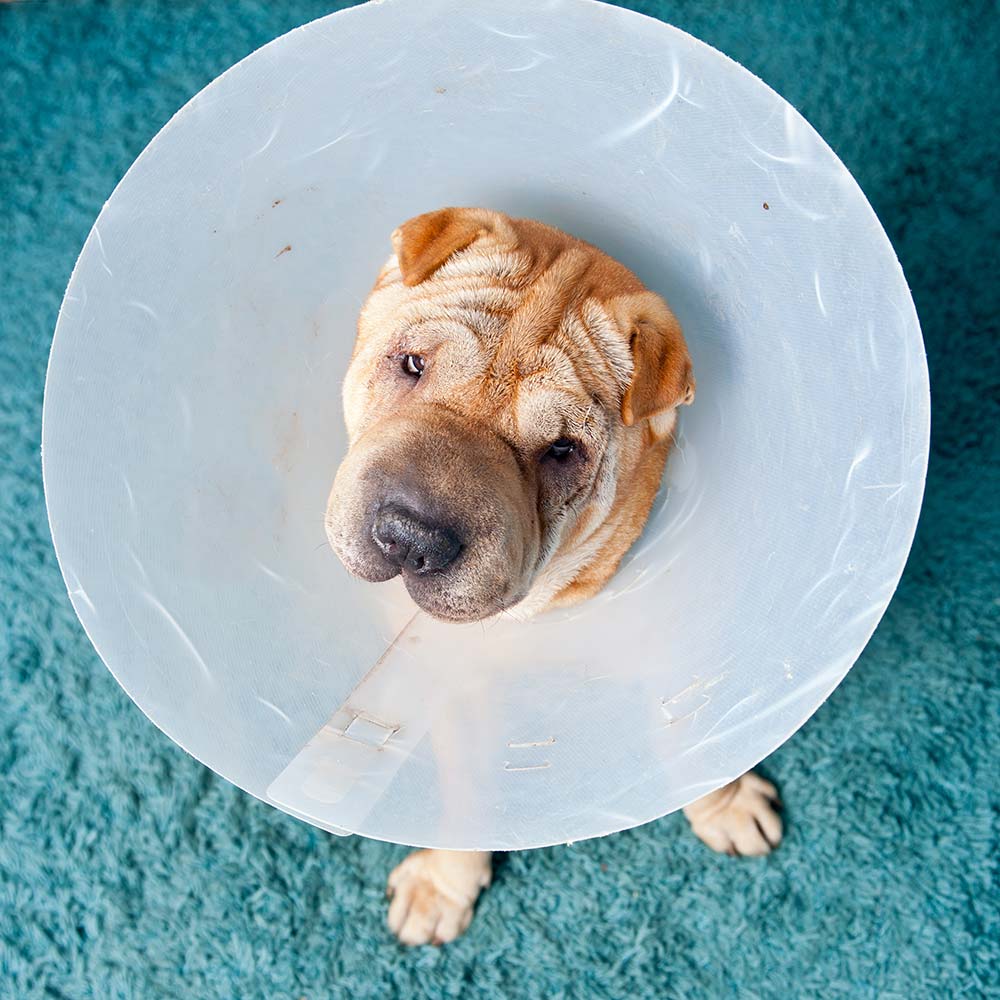 At the center of all we do is your pet's health and comfort. We know that pain relief (analgesia) is central to the healing process and has been shown in human medicine to increase survival rates and decrease hospital stays. We do all that we can to make your pet as calm as we possibly can. With the aid of a pain scale, modeled after human teaching hospitals' pain scales, we monitor your pet's anxiety level and pain throughout his or her treatment both during the visit to our facility and through follow-up with you when you bring your pet home.
There are many ways to provide pain relief for your pet, including:
Individualized pain treatment plan
Every patient in distress is fully evaluated by our expert team of caregivers to develop a pain management plan that is right for your pet.
Anxiety management
Being in a strange environment is often a cause for anxiety in pets. It is important to recognize that the management of this anxiety allows the patient to respond better and quicker to treatment. The process of anxiety and pain management is the focus of the doctors and entire staff of our hospital.
Safe and effective pain medications
We use the most current and effective medications, many of which are the same medications used and trusted by human physicians and anesthesiologists in hospitals and teaching institutions. We will make sure to show you what to look for to determine your pet's comfort level after your pet goes home. We will take as much time as needed to show you how to give your pet any prescribed medications or patient care as well.
Advanced pain techniques
For more serious cases and those circumstances that require surgery, a pain management plan may include anesthesia, epidurals (spinal analgesia), and specialized catheters that deliver pain medication directly to the point of discomfort.
Adjunct therapies
Sometimes we recommend physical therapy for your pet as a way to gain back strength and reduce pain post-surgery or post-injury.
Cold laser therapy
Cold laser therapy is used to reduce post-surgical swelling, the pain of arthritis, and to speed the healing of wounds that can be a source of pain.
Our first priority is your pet's comfort, and we do all that we can to relieve any anxiety or pain due either to injury or as an expected result of a medical procedure performed at our hospital. We will work closely with you to ensure you are able to continue a regimen of pain relief when you bring your pet home so that he or she can make a safe and speedy recovery.
New York State-licensed technicians and highly trained aides closely monitor patients needing overnight care and pain management to ensure your pet's comfort and safety at all times.
---
If your pet is demonstrating any symptoms of pain, we encourage you to contact us immediately at (718) 347–1057 or (516) 922–5850.
"Our goal is no pain or anxiety from admission to discharge."