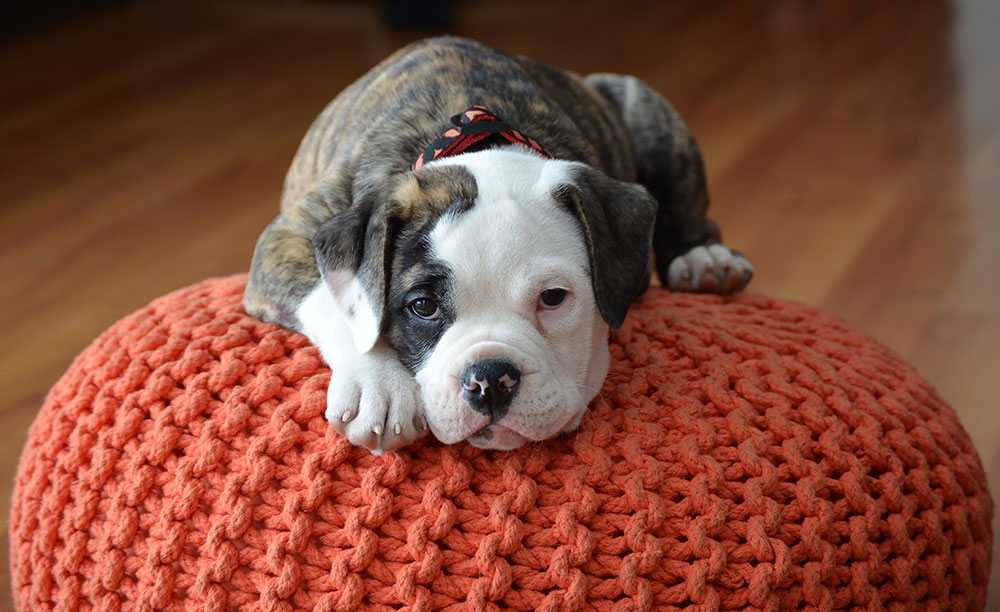 For more than 65 years, we have been serving Bellerose, Floral Park, Flushing, and surrounding New York neighborhoods with the finest veterinary care. We are always happy to welcome new clients to our hospital and look forward to building a life-long partnership with everyone we serve.
When you bring your pet for his or her first wellness exam with us, we will do a thorough physical examination along with a detailed interview with you. Our goal is to learn as much about your pet as possible so that we can establish a plan for ongoing care that is right for you and your pet.
New clients at Bellerose Animal Hospital are often surprised by just how much attention their pets receive. We strive to operate much like a teaching hospital and, as such, we assign a full team to each pet we see in order to ensure that nothing is overlooked and that every pet owner is fully informed at every step of the way about our care and treatment recommendations.
Our highly qualified veterinarians and veterinary technicians have each been carefully selected to work at Bellerose Animal Hospital because they represent the highest level of veterinary training and care. We are proud to have veterinarians on staff who are fluent in Spanish so that we may better serve our Spanish-speaking clientele. (Spanish prescriptions are also available when needed.)
Dropping Off Your Pet
Pets being admitted to the hospital for a scheduled procedure or for surgery are asked to arrive with their owners:
Between 7:30 a.m. and 8 a.m.
You will be greeted by one of our licensed veterinary technicians who will speak to you about your pet.
You will be asked if any medication was given to your pet the morning of admission.
You will be told when you can call to check on your pet.
You will be told when your pet is expected to be discharged (if this can be predicted).
You will have your questions answered. No question will be considered unimportant or unnecessary.
You will be asked to leave a deposit when you sign the paperwork. The amount of the deposit is usually one-half of the projected estimated total.
Please take your pet's leash and collar home with you, as well as your carrier, if you are returning home after leaving the hospital.
You will be told when you can call the hospital to check your pet's status.
You should have one family member assume the responsibility of calling the hospital. You can feel comfortable checking on your pet several times during the day and evening, if this will put you at ease. Our role is to make this separation as painless as possible for both you and your hospitalized pet.
Discharges
Taking your pet home from the hospital.
It is a warming experience to reunite the pets we have cared for with their owners who have entrusted us with their special companions.
You will be told to check with our receptionist the day of discharge.
In most case, you will be asked to call after 10 a.m. when the veterinarians have finished rounds and all of the hospital cases have been examined, treated, and/or evaluated.
The receptionist will tell you when your pet will be ready to go home, and you will be given an appointment with a veterinarian to discuss the pet's condition, review recommendations, and to talk about follow-up care. In some cases, one of our nursing staff will speak to you and then discharge your pet.
You will be given a set of discharge instructions, which will require your signature. You will also be given a copy of your pet's bill.
We want the formalities taken care of first so that you can give your full attention to the staff member or veterinarian's words. We want you to fully understand the instructions and explanations before you and your pet are reunited.
Your instruction sheet will tell you when next to feed your pet.
Your pet's activity or rest requirements will be discussed.
If your pet has sutures, you will be instructed how to care for them.
Your instruction sheet will talk about follow-up visits and progress exams for your dog or cat.
---
If you have questions about our veterinary hospital or if you would like to schedule an appointment, please contact us at (718) 347–1057. We look forward to meeting you!