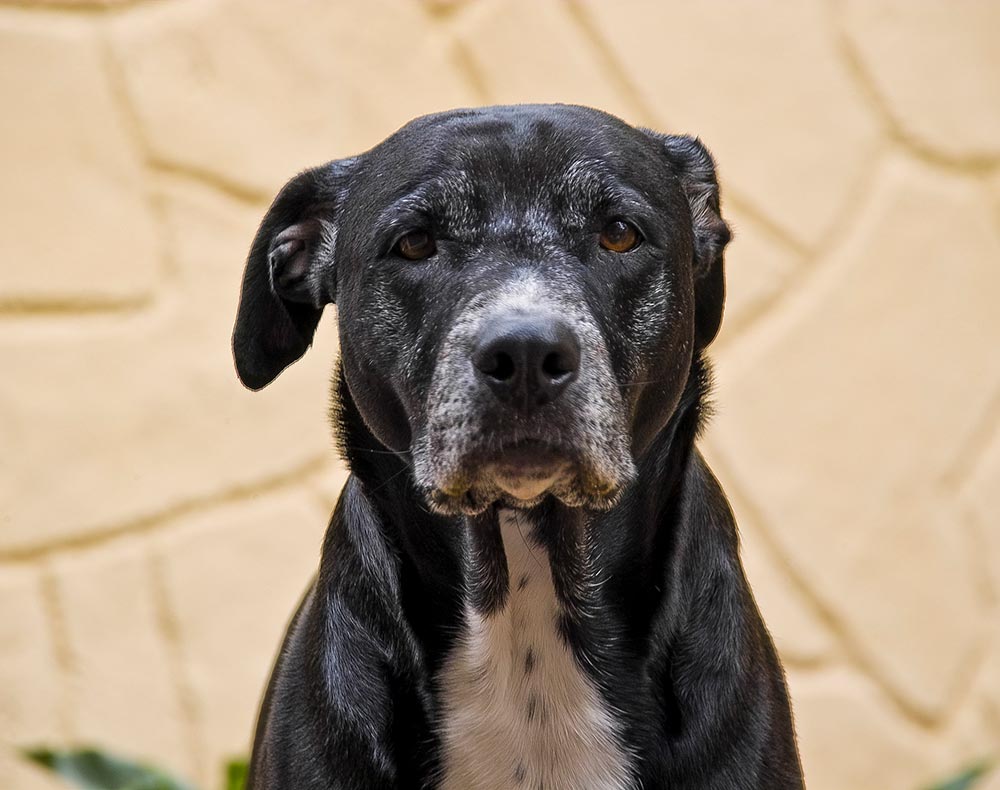 Did you know that once your pet reaches 7 years of age, he or she is considered a "senior"? Just like people, senior pets start to slow down a little bit with age and can develop common age-related health problems like arthritis and impaired vision.
Once your pet turns 7, it is important to schedule exams every 6 months to closely monitor him or her and to find potential issues early. (In human terms, pets age 6 years for each year of their lives. So a 7-year-old pet is 42 in human years.)
Part of our Senior Pet Care Program includes monitoring the following checklist of common symptoms found in senior pets. Please review this list for any signs that your pet may be exhibiting and be sure to mention it to your veterinarian during your older pet's check-up.
Decreases in vision or hearing
Lumps or growths
Change in water consumption (watch carefully for an increase in volume)
Change in appetite or consumption
Lethargy or depression (listless behavior)
Constipation
Change in attitude (irritability)
Vomiting or diarrhea
Weight gain or weight loss
Bad breath
Stiffness, trouble jumping
Confusion, disorientation
Loss of house training
Change in sleep or wake cycle
Decreased interest in you or his or her environment
When you come to Bellerose Animal Hospital, your senior pet will receive a comprehensive physical exam each time you bring him or her in, including an examination of:
Eyes
Ears
Nose
Mouth
Skin
Muscles and joints
Lymph nodes
Heart
Lungs
Internal organs
Rectum prostrate
Mammary glands
In addition, as needed, we will also provide the following:
CBC
Complete blood cell count that tests for anemia, inflammation, infection, bone marrow dysfunction, and other problems.
Chemistry profile
A group of tests that aids in detection of problems associated with internal organ function (liver, kidney, pancreas, intestinal tract), endocrine system (diabetes), electrolytes, muscle/bone, etc.
T4
A test used to detect thyroid disease (hypothyroidism or hyperthyroidism.)
Ophthalmic exam
Full eye exam including tonometry, which measures the pressure in each eye to test for glaucoma, a disease that can lead to blindness.
ECG (geriatric screen)
An electrocardiogram assesses the electrical activity of the heart and includes a cardiology consultation. It will check for any rate or rhythm disturbances with your pet's heart.
Blood pressure
Tests for hypertension, a disease that can lead to problems such as heart disease, kidney disease, and blindness.
Radiology
X-rays of the chest or abdomen plus radiologist's consultation.
Nutritional counseling
Assessing your pet's dietary needs as he or she ages.
Fecal exam
Checks for the presence of intestinal parasites, such as worms and protozoa.
Urinalysis
Assesses the function and health of the kidneys and urinary bladder.
Of course, pets don't live forever and we know how difficult end-of-life decisions are when you have a beloved pet. We offer thoughtful and compassionate counseling to all of our families of senior and seriously ill pets. We understand that support doesn't always come from within a whole family, which can make these decisions especially painful and emotional. Our entire staff is sensitive to these issues and will reach out to you with kindness and understanding as you tread this difficult territory at the end of your pet's life.
---
Senior pets often benefit from early detection of problems. Be sure to contact us and schedule your senior pet's next appointment today.